SPAIN SIGNATURE
From the epicenter of all things gastronomic in Barcelona to culturally rich Madrid and the historic legacies of Andalucía's Granada, Cordoba & Seville, this carefully curated sojourn immerses you in Spain at her finest.
Discover Barcelona, Madrid, Granada, Cordoba and Seville with expert local guides. Explore Barcelona's surreal art and architecture, as well as spectacular cuisine, style and culture that bring the city to life. Take a private guided tapas tour and savor the city's most delicious specialties. Explore the Moorish influence in Andalucía and visit the Alhambra palace to witness Andalucía's historical legacy being brought to life. In Cordoba, feel millennia of history as you wander narrow streets with spellbinding Islamic architecture. Discover fascinating Medina Azahara, one of the most important archaeological sites in Spain, through a bespoke private guided tour before touching the soul of Andalucía in flamboyant Seville. It was here that flamenco – the music and dance performance that renders love and tragedy so beautifully – was born. Trace the legacy of the Hapsburgs and Bourbon dynasties in Madrid and choose from over 50 museums and attractions in Madrid. Visit the romantic city of Toledo and see where Christian, Muslim and Jewish communities once lived in harmony. This wonderful Spanish tour features scenic train rides, stunning hotels and an idyllic balance of private tours & time at leisure.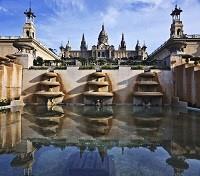 DAY 1:
BARCELONA
Meet your driver for a private airport transfer in Barcelona.
A porter who will be waiting for you inside the baggage claim area with your name written on our sign board will look after your luggage.
For your added comfort, we will have an English speaking assistant waiting for you at the hotel lobby. Your representative will help you to check in and walk you through the welcome package documents.
A welcome package with a city map, train tickets (if relevant), and any other touristic information that we deem you may find useful will be waiting for you upon your arrival at your first hotel on your trip.
Visit the art galleries and/or museums with this Articket that allows you to visit the 6 leading museums in Barcelona, among which you can find art galleries, Gaudi's work, and painting and contemporaneous museums in Barcelona. Ticket provides admission to: Centre de Cultura Contemporània de Barcelona (CCCB) – Centre for exhibitions and art-related activities, including music, film, dance and performance. Fundació Antoni Tàpies – foundation set up by the artist Antoni Tàpies. A museum in a modernist building that hosts a wide range of temporary exhibitions, lectures and film seasons, among other events. Fundació Joan Miró – houses the finest collection of Joan Miró's artwork, including paintings, sculpture and prints. Museu Nacional d'Art de Catalunya (MNAC) – a museum in Barcelona that takes you to a journey through 1,000 years of Catalan art. Museu d'Art Contemporani de Barcelona (MACBA) – it shows an important collection of the artistic creation of the last fifty years held in a modern museum, designed by Richard Meier. Picasso Museum one of the city's foremost museums where you can discover Picasso's artwork and find out about the formative years of contemporary artists and their relationship with Barcelona. Ticket includes admission to all the permanent collections and temporary exhibitions at the mentioned art centers and museums in Barcelona.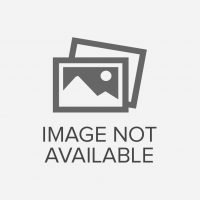 DAY 2:
BARCELONA
Your private English-speaking guide will show you the central highlights of Barcelona. If you are interested in a certain era in history or have an interest in a particular artist, let your Sales consultant know in advance so we can tailor your tour or enjoy some culinary delights with a gastronomy tour.
DAY 3:
BARCELONA
Enjoy time at leisure to explore at your own pace, or relax at your hotel.
Get to know Barcelona in a delicious way on a private guided tapas tour! Spain has a rich culinary tradition and Catalonia its own regional delights. You will taste the most delicious specialties while enjoying and getting to know the city center of Barcelona. Discover some of the best bars, restaurants and cafes the city has to offer. Your informative guide will help you to select and show you how to order tapas while provides insights into the flavors of wine, the cuisine and Spanish culture. Three drinks and tapas are included.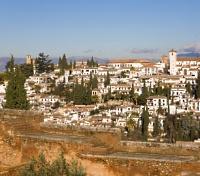 DAY 4:
BARCELONA – GRANADA
Meet your driver for a private airport transfer in Barcelona.
Enjoy your flight from Barcelona to Granada. Flight duration is approximately one hour.
Enjoy a relaxed, informal exploration of the Albaicín district, the one-time Moorish quarter of Granada and now a UNESCO World Heritage site, and sample an exclusive tasting menu of specialties from Granada and Andalusia. Your resident private guide will show you how this medieval Islamic city has kept its identity into the modern age, explaining its social history and character in anecdotal style, and answering your questions about current-day Spain. As you walk through its cat's cradle of twisting alleyways, you will come across stunning views of the city, the majestic Alhambra palaces and, beyond, the often snow-capped mountains of the Sierra Nevada. You will pass by churches built on the sites of mosques, stroll underneath the walls of the scented gardens of cármenes, and stop in squares to take in the slow rhythms of daily life in this most traditional and yet singular neighborhood. After your exploration, enjoy a delicious meal in a delightful garden-patio of a restaurant in the Albaicín to sample an exclusive tasting menu of specialties from Granada and Andalusia. First you will try some extra virgin olive oils, cured hams and artisanal cheeses, olives and almonds, then you will be served a selection of seasonal dishes such as remojón granadino, a refreshing salad of salt cod with oranges, or habas con chipirones, baby broad beans served with tender squid and aquail egg. These dishes are accompanied by wines of Jerez and Granada and water and dessert is also included.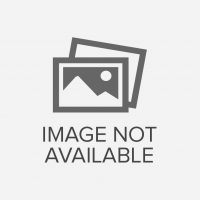 DAY 5:
GRANADA
Make your way independently to the UNESCO World Heritage-listed Alhambra Palace and Gardens. Upon arrival, you'll meet your private local guide who will provide your admission and escort you through the magnificent grounds, imparting facts and history which will bring the palace to life. On a rocky hill, on the banks of the River Darro, protected by mountains and amongst the eldest quarter in the city, the Alhambra rises up like an imposing castle with its distinctive reddish stone in its ramparts that prevent the outside world from seeing the delicate beauty enclosed within. Originally designed as a military area, the Alhambra became the residence of royalty and the court of Granada in the middle of XIII century. The complex of monuments also has an independent palace opposite the Alhambra; The Generalife, which is surrounded by orchards and beautiful gardens which you will also visit.
Please note that this tour does not include transfers to or from the palace. Your guide will meet you at the Alhambra ticket office (best to take a local cab from your hotel). At the end of your tour, you can either choose to walk back down the hill to explore the city, or return by taxi (paid locally). If you prefer us to arrange private transfers, please let us know.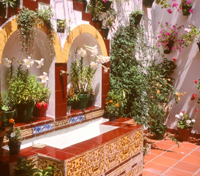 DAY 6:
GRANADA – CORDOBA
Meet your driver for a private train station transfer.
Enjoy your train ride to Cordoba. The train ride takes approximately two and a half hours.
Enjoy an inspiring private walking tour with your expert local guide and explore Cordoba, a city with an impressive cultural and monumental patrimony. Cordoba´s strategic position, near the River Guadalquivir and the legacy of the different peoples who settled on its rich farming lands meant that Cordoba was always considered a privileged place. Not many places in the world can say they have been the capital of Hispania Ulterior (Further Spain) under the Roman Empire, and capital of the Umayyad Caliphate. The UNESCO organization recognized the universal importance of Cordoba's historic legacy and extended the title of World Heritage Site not only to the Mosque-Cathedral but also to all the streets and buildings around it. Explore the flower-lined streets of the Jewish Quarter discovering main sights like the Medieval Synagogue and the unique Mosque-Cathedral, one of the most amazing buildings in the world in its own right. Includes entrance fees to Cordoba mosque/cathedral, and synagogue.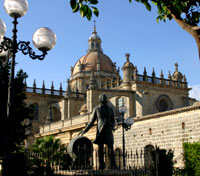 DAY 7:
CORDOBA – SEVILLE
Discover fascinating Medina Azahara, one of the most important archaelogical sites in Spain, through a bespoke private guided tour.
The history of Medina Azahara, the magnificent, enigmatic city palace which was built for Abd-al Rahman III at the foot of the Sierra Morenamountains five miles from the city, is shrouded in myths and legends. According to popular belief, Abd al-Rahman III, after proclaiming himself Caliph in 929 A.D., decided to build the city-palace in honour of his favourite, Azahara. However, recent research strongly suggests that the real reason for the Caliph founding Medina Azahara was to promote the new image of the recently-created independent western Caliphate as a one of the strongest, most powerful kingdoms in Medieval Europe. At the end of the guided tour of the Archaelogical Site you will have free time to visit the Institutional Center before returning to Cordoba. This tour includes entrance fees, transportation, and English speaking guide.
Meet your driver for a private transfer from Cordoba to Seville.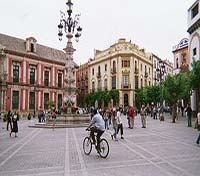 DAY 8:
SEVILLE
Enjoy a private guided walking tour and explore Seville, a beautiful city with one of the largest historical centres in Europe. Your expert local guide will take you to places of beauty and interest focusing both from a historical perspective but also looking at life in the city today. Learn about authentic local life and customs.
Discover the most emblematic streets and monuments of Seville like the Tower of Gold (La Torre del Oro), a Moorish-built tower dating from 1222, which formed part of the old defensive wall that protected the old city, Guadalquivir, the largest Gothic cathedral in the world, the General Archive of the Indies, the Alcázar, originally a Moorish fort and the oldest Royal Palace still in use in Europe, and Barrio de Santa Cruz, formerly the Jewish quarter, the most picturesque and delightful district of the city, with narrow winding cobbled streets and whitewashed houses.
Enjoy a magical night at El Arenal Tablao Flamenco in Seville with one drink included. You will also dine at a local restaurant next to the venue for a delicious tapas dinner. El Arenal Tablao Flamenco is located in the traditional district of El Arenal, between La Maestranza Theater and the Bullring, near the Torre del Oro. The establishment was founded in 1975, for more than 30 years El Arenal has been presenting the spirit and magic of one of the best Flamenco shows in the world. Emotion and enjoyment are fully guaranteed in an atmosphere of genuine Flamenco, where guests can partake of a relaxed drink and watch a show with 17 artists on stage.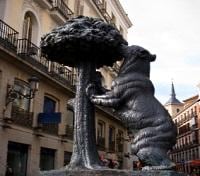 DAY 9:
SEVILLE – MADRID
Meet your driver for a private train station transfer.
Enjoy your train ride from Seville to Madrid on the fast speed train.  The train ride takes approximately three hours.
Meet your driver for a private train station transfer.
Enjoy a private guided walking tour that will take you through Madrid's oldest quarters to trace the legacy of the Hapsburgs and Bourbon dynasties. Admire the many churches, convents, inns, palaces, theaters, narrow medieval streets and traditional shops, all steeped in history that no visitor should miss. Discover the city's key sights like Puerta del Sol, renowned as the bustling heart of Madrid since the 17th century, and Calle Mayor or Plaza Mayor, a porticoed square that will take you back to the times of swashbuckling swordsmen and medieval rogues.  Scamper through the Arco and Calle Cuchilleros where you will find centuries-old taverns dug into caves under the square and the Plaza de la Villa with excellent examples of Spanish architecture.  Marvel at the impressive Royal Palace which is Western Europe's largest palace and the elegant Plaza de Oriente, lined by gardens and grand statues of Spain's early rulers.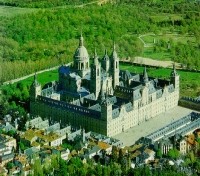 DAY 10:
MADRID
There are so many things to see ad do in and around Madrid that you will be spoit for choice! Consider any of the following (most available on a private or shared basis); See the main sights of the city of a guided tour, enjoy a guided tour of the El Prado museum and the Royal Palace, take in a guided walking tour, enjoy an afternoon shopping with an expert and visiting some of the great boutiques in the city. Further afield, consider an excursion to Avila, Segovia (with its impressive aquaduct which is still intact), El Escorial (a magnificent cathedral and where the King spent a number of years under Franco's thumb as he was educated), The valley of the Fallen (where Franco is buried in a cavernous tomb, and the pretty town of Toledo. For some self exploring, consider getting a Madrid card which allows you access to numerous museums across the city. At night time, consider a dinner and Flamenco show.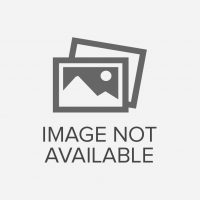 DAY 11:
MADRID – TOLEDO
Enjoy your day trip to Toledo by train. The train ride takes only 33 minutes one-way.
Enjoy a half day walking tour through the streets of Toledo and learn the history of this UNESCO heritage site.
"Holy Toledo" isn't just an expression! A unique and richly diverse city, Toledo features Arab, Jewish, Christian, and even Roman and Visigothic elements. A beloved national landmark, the Toledo that so inspired El Greco in the 16th century has remained relatively unchanged since his time. Old churches and houses fill the city, where you can still stroll through streets barely wide enough for a man and his donkey, let alone an automobile. (No entrance fees included.)
Enjoy your visit to Toledo. The quick journey takes only 30 minutes one-way.
DAY 12:
MADRID
Depart Madrid (Barajas) Airport.